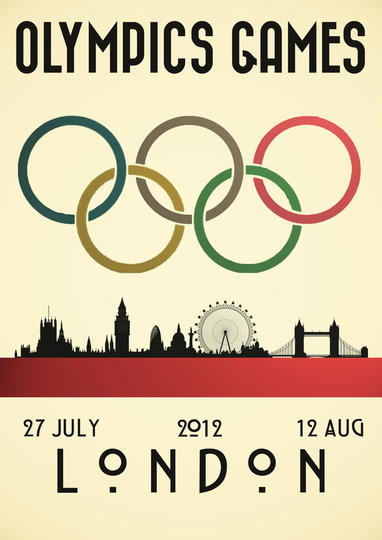 As I posted earlier this week, I thoroughly enjoyed the 2012 London Olympics! As always, the Games were replete with memorable moments, outsized personalities, quiet determination, amazing individual achievements, and a welcoming and festive atmosphere for fans and athletes alike. There are so many topics worthy of consideration but today I want to talk about what we can learn from the Olympic teams. As a staffing firm owner, my clients want to build successful teams and I am a provider of team members. So what lessons did the Olympics provide for us?
1. The best teams are made up of diverse skills and strengths. Whether it is soccer, volleyball, gymnastics, or water polo, teams need a broad array of skills to succeed. The goalie has one job – defend – while forwards must also be offensive minded and score. Some athletes are even more specialized, on the team to deliver a very specific skill at the highest level. Think of McKayla Maroney on the vault for the US women's gymnastics team. Other athletes have a broad set of skills and can help the team in a number of ways. Think of Michael Phelps and Ryan Lochte medaling in several individual as well as relay events. This is true in business as well. Your IT staff may need a well-versed Java software developer but you also need a leader who understands solutions that are scalable, extensible and secure. The most successful teams have both gold medal individuals and all-around champions.
2. The best teams have people with incredible talent and excellent soft skills. Obviously athletic skill is the first requirement to make an Olympic team but leadership, sportsmanship and team spirit are important too. Think of Aly Raisman calming her teammate Gabby Douglas before Gabby's performance on the beam, or the US women's water polo team rallying to win in overtime after a mistake by their coach gave the Australian team a chance to tie it with 1 second left in the match. In order to succeed, businesses need team members who display the same kind of leadership and perseverance. There were several instances where athletes were expelled from the games because of inappropriate postings on various social media, a sad reminder that no amount of talent makes up for bad behavior or poor attitude. Athletes who strive for individual success but never lose sight of the team goal are invaluable. Think of Jordyn Wieber, who put aside her disappointment at not making the individual all-around finals and contributed mightily to the team's gold medal success. Who doesn't need someone with that kind of attitude?
3. Good team members come in all ages. The Olympics always represent a spectrum of ages and accomplishments. From 15 year old US swimmer Katie Ledecky's gold medal in the 800M freestyle to the Dominican Republic's 40 year old Felix Sanchez, the oldest gold medalist ever in the 400M hurdles (and the first to ever medal for his country), London was no different in reminding us that age is not a determinant of ability to contribute and succeed. Great Britain's Men's Show Jumping Team won gold, for the first time in sixty years because of four great riders: Nick Skelton (55), Ben Maher (29), Scott Brash (27), and Peter Charles (52). Do you worry that new college graduates are too young and inexperienced or seasoned professionals are too old and expensive to be worth hiring? The Olympics tell us that this is the wrong way to think. Build a team that has the broad array of skills and experience that comes from a mix of ages and you'll have the best shot of building a gold medal team. Whether it's a mixed doubles tennis team, or the entire US Olympic squad of 539, strong teams are diverse teams.
Jerry Brenholz
President and CEO
ATR International
{{cta('d88ea250-6bc2-4cb5-bc6e-3b54834e93eb')}}