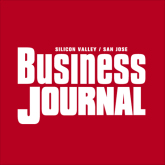 ATR International, a leading provider of IT services and enterprise-wide staffing, was recently honored to be named Silicon Valley's Top Minority-Owned Business by The Silicon Valley/San Jose Business Journal. The list was ranked by the most recently completed fiscal year revenue in Silicon Valley.
"This award is really a reflection of the hard work of all ATR employees," said majority-owner Maria Novoa. "It never ceases to amaze me what a group of dedicated individuals is able to accomplish. ATR is a leader in IT and enterprise-wide staffing services, and all of the credit goes to our dynamic and innovative staff."
The Business Journal provides comprehensive coverage of business news from a local, regional and national perspective. They have a total business audience of over 10 million people their 42 websites, 62 publications and over 700 annual industry leading events.
Connect with Lauren Grace, ATR's Diversity Business Development Manager, to see how ATR can be a successful part of your Supplier Diversity program.
{{cta('7d0ba914-43ed-459b-a19b-a131b0500d54')}}