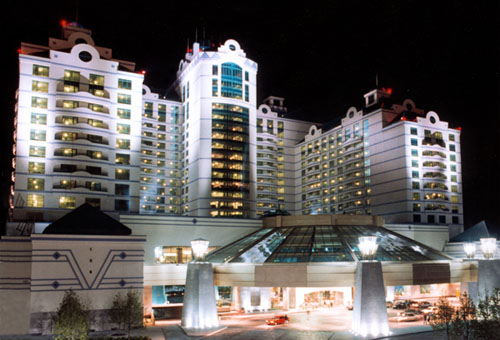 This past Wednesday, April 25th my colleague Andrea and I had the pleasure of attending the 12th Annual National Business Conference held by DiversityBusiness.com at Foxwoods Resorts in Mashantucket, CT.
Other than the initial uncertainty of whether we would arrive at the casino during our hour-long cab ride from the airport, the conference was completely seamless from start to finish. To keep this entry brief I will use a "diary" style chronological format.
Wednesday, April 25th: The Kick Off!
3:00pm: Registration @Grand Pequot Lobby in which I managed to run over the foot of the lovely Ms. Diane Dempsey from BAE Systems with my rolling suitcase (apologies again and congratulations on your award!)
6:00pm-9:00pm- Opening Night Reception and Jazz Concert in the Grand Ballroom. I was impressed by both the quantity and quality of the 200+ attendees who came to network on opening night; from mid-sized MBE's to diversity representatives from BAE Systems, Apple, Verizon, United Technologies, UPS, MillersCoors, Eaton, Horizon Blue Shield of New Jersey, just to name a few. The layout of the reception was conducive to hours of personal and uninterrupted face time that on its own was truly was worth the ticket price of the event in and of itself.
9:00pm-12:00am– Impromptu networking and drinks at the Shrine Bar at MGM Grand. Man do these Diversity Professionals know how to network!
Thursday, April 26th: The Full Program/Awards Presentations
8:30am-9:30am– Welcome addresses from President & CEO of DiversityBusiness.com, Kenton Clark and CEO and Founder of Full Circle NY, Karen Nethersole.
9:30am-10:30am- A thought-provoking presentation on Social Media and it's function in growing the "Human Network," by Karen Walker, VP of Segment & Services Marketing of Cisco.
10:30am-11:10am- Champion of Diversity Awards Presentation.
11:10am-12:30pm- A truly inspiring presentation on building a culture of innovation and leadership and the importance of building one's own brand. Says Joan Lunden: 1) Find out what you like to do. 2) Become an expert in that field. 3) Buy a web domain of your own name and use it!
1:15pm-2:30pm- Award Celebration of Top Businesses and Top Organizations for Multicultural Business Opportunities. ATR took home an award for being a Top 50 Privately Held Business!
2:40pm-4:00pm- Chief Diversity Officers Panel featuring the esteemed Senior VP and Chief Diversity Officer of the American Red Cross and my personal mentor, Floyd W. Pitts.
6:00pm-8:00pm- Networking Reception @The High Rollers Lounge where Andrea and I had the pleasure of connecting and becoming friends diversity and procurement representatives of Horizon Blue Shield.
8:00pm-12:00am- More impromptu networking with new friends Andrea and I made during the conference- these people really know how to network!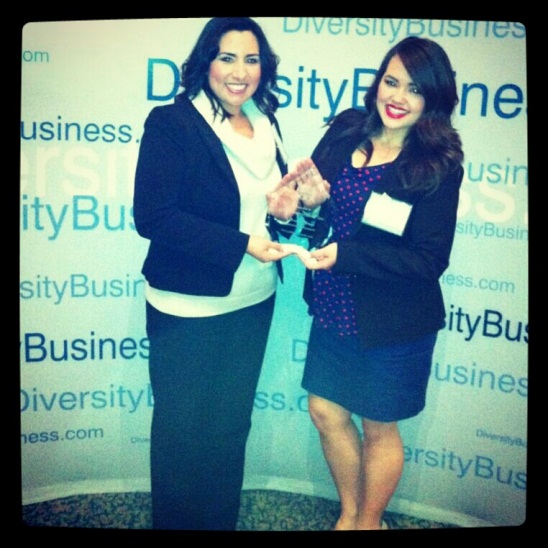 In summary, the 12th Annual National Conference pleasantly surprised me in that each and every attendee of the event was enthusiastic about networking, hospitable to Andrea and me as first-timers, and truly warm and generous with their mentoring advice. If you are looking for an opportunity to have quality one-on-one time with some of the leading Champions of Diversity, look no further.
Lauren Grace
Diversity Business Development Mgr.
ATR International