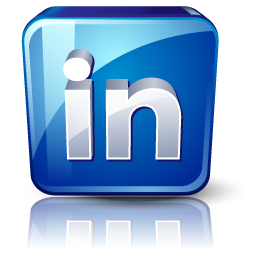 Every day brings a new story about the "severe IT personnel shortage" and the "war for IT talent." Those of us on the front lines can attest that, while a little hyperbole is at work in the headlines, the stories are mostly quite true. It is no longer a buyer's market in the IT industry. Finding the right IT consultants is getting more difficult by the day and some niche skills are at nearly 0% unemployment. These shortage stories are matched in frequency by the reports of how many employees are unhappy in their current positions and plan to look for a new job in the coming year, estimates range from 50% to as high as 85%. How can businesses find the IT personnel they need to grow and prosper? What can an employee considering a career change do to instantly start the process and increase the odds of a successful move? One answer to all of these questions is LinkedIn. In this week's post I'll focus on the employee side and next week, I'll cover the hiring side of things.
Much has been written about social media and how it is changing everything about business, including the job search; from advertising or finding open positions, to networking and recruiting, social media applications are influencing each stage of the hiring process. LinkedIn has emerged as one of the most popular business networking sites and with good reason. Its functionality, solely business focus, and the generally high caliber of professional members make it very useful. The ability to search profiles and job openings, post positions, and network with others, whether you are hiring or looking, all combine to create a powerful tool for connecting employers and employees.
If you are one of those people considering a move, start with LinkedIn. Once you've created your profile and indicated that you are interested in hearing about career opportunities you may be on your way to a new opportunity. Savvy recruiters are using LinkedIn to find the IT professionals with the specific skills and experience they are looking for and if you've got them, they will find you. Of course a successful job search will probably require more than just this, but it's a pivotal first step in the process and, with the competition for IT professionals as fierce as it is, it may return results surprisingly quickly.
Keep these tips in mind to get the most from using LinkedIn:
Complete your profile – make sure to complete each section, including getting and giving recommendations. Pay attention to using the right keywords and be specific about your IT skills and experience. An incomplete profile looks like just that to potential employers, and you will also show up more frequently and more accurately in searches if you take the time to create a thoughtful, well written and complete profile.
Post a business-like photo – No vacation pictures or shots with your pet! This is a business site, not Facebook. Preferably you should have a head shot done but a nice, simple photo in a neutral setting or background will do fine – and remember to smile!
Use the site for business only – Treat the site seriously and post only business and career related information and opinions. LinkedIn is where you want to recommend a book related to your industry or specialty, not the latest selection from your book club. Post links to your business blog or other industry or IT related sites you want to share, not to your Facebook page or favorite band's web site. Use LinkedIn to create your "career brand" and highlight your IT specialties, not your personality.
As I said, no one tool is guaranteed to instantly produce results, but in this hypercompetitive environment, IT consultants should avail themselves of this powerful opportunity to market themselves to potentially hundreds of IT recruiters. Whether you are already actively searching for your next career move or just wondering what might be out there and who might be interested in you, LinkedIn should be a key part of your job search repertoire. And when you're done creating or improving your profile, be sure and link in with me or one of ATR's IT technical recruiters – we're always looking for exceptional IT talent!
Jerry Brenholz
President and CEO
{{cta('d88ea250-6bc2-4cb5-bc6e-3b54834e93eb')}}