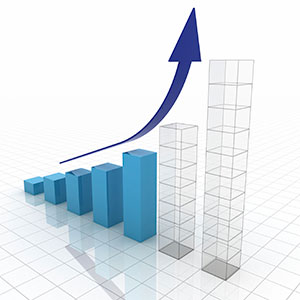 A recent PCWorld article, "IT Contractors Help Companies Meet Changing Work Needs" discusses how corporate IT departments depend on IT contractors to help them fulfill their mission. It mentions competing IT staffing firms, which some might conclude makes it unwise to pass along, but I don't subscribe to that kind of thinking; I look for and share knowledge wherever I find it. The article covers some great examples of the kind of situations companies find themselves using IT contractors for and the critical role that this flexible workforce plays in their success. Whether it is "having the development expertise on-demand [that] allows [a] company to complete work with less lead time," or "turn[ing] to contractors when the IT department is expanded beyond its normal capacity or a particular skill set is required," IT contractors are an important resource that companies can tap into. If you are a growing business with unmet IT needs, contractors may be the answer for you too.
One of the other things that this article underscores is the crucial role that IT staffing firms play in finding the right IT contractors to fit each company's specific needs and corporate culture. Instead of trying to turn themselves into IT recruiters, the companies chose to rely on staffing firms and their recruiting experience and knowhow. One CIO says that "the thought of trying to build those competencies internally was really a large expense upfront with a long ramp up time…And that's just not what we were looking at doing." They let their staffing firm recruit, vet and present qualified candidates for the company to interview themselves. He recognized that supplementing full-time staff with contractors is "just a much more cost-effective and faster way to grow our own internal workforce." Another executive commented on how a flexible workforce model means the company can handle "a burst that we have to scale up for." Their staffing firms are important partners in ensuring they have the talent they need to deliver results.
That brings me to my final point about the essential role an IT staffing firm can play in your IT workforce strategy; the IT talent shortage. As has been widely reported and discussed, here at Staffing 360 and in the media at large, several hot technology skills have been "recession proof," and the demand for IT personnel has been growing steadily to the point where many now consider it an employee's market, with qualified candidates choosing from multiple offers with higher salaries and more perks. Finding the IT talent you require will be extra challenging under these conditions, and the benefits of working with a good IT staffing firm are more important than ever, especially if you don't have a lot of experience using or recruiting for IT contract labor. We can help you figure out where contingent workers can add the most benefit to your IT organization and find the right contractors to fill your identified requirements. Whether you're considering hiring an IT contractor for the first time or have long known the benefits that a flexible workforce can provide, achieve greater success by putting our experience and knowledge to work for you!
Jerry Brenholz
President and CEO
{{cta('d88ea250-6bc2-4cb5-bc6e-3b54834e93eb')}}