ATR's VTO, or Voluntary Time Off, program gives each internal ATR employee 5 paid days each year that they can use to work at a charitable organization(s) of their choosing. This week we are focusing on Christine Capuano and her work with the Make-a-Wish Foundation.
VTO Spotlight
I am a Technical Recruiter by career, but a huge side passion of mine is working with the Make a Wish Foundation as a Wish Granter! Luckily, by working for ATR International, I am allowed to easily combine the two, thanks to our special "VTO Days."
Yesterday, I took the afternoon off and had the absolute pleasure of going on a shopping spree to buy some gifts for a very special 13-year-old boy, Tyler, as well as his siblings, to make them all feel special. Tyler was diagnosed a month ago with Pontine Glioma, which is a tumor surrounding the brain stem.
A fellow Wish Granter and I showed up with bags filled with all of Tyler's favorite things including – Sauce's Macaroni & Cheese and cookies, as well as Barro's pizza, which was all graciously donated by both restaurants.
To say he was delighted would be an understatement. Tyler and his brother were both thrilled to receive a brand new basketball and football, as they live for sports, as well as an iTunes gift card, because they have eagerly been waiting to buy the new Ed Sheeran CD!
In the short month since Tyler's diagnosis, Tyler has met many of his favorite professional athletes including Jimmer Freddette, of the Sacramento Kings, and Arizona Diamondback Willie Bloomquist, who tweeted about Tyler not once, but four times! He has also met Mike Leach of the Arizona Cardinals, as well as former Heisman Trophy winner, Ty Detmer. And in a few short months Tyler will be traveling with his family to Disney World's Animal Kingdom Lodge, which is his one true Wish!
Being a Wish Granter for the Make-a-Wish Foundation has been extraordinary from the very beginning. The name itself speaks volumes. The families you meet will touch you forever and the memories will last a lifetime.
Another memorable experience happened when a fellow Wish Granter was diagnosed with strep throat and the Wish House needed someone to step up and give another awesome child a proper airport sendoff! This Wish was for 5-year-old Rio who was departing on her Wish to Walt Disney World in Orlando, Florida, and I couldn't have been more eager to be a part of it!
I wasn't sure what to expect, but knew that Make-a-Wish provides a limo of some sort to every child who goes on a Wish. At exactly 8:30 am, Rio and her family pulled up to Sky Harbor in a super-stretch Excursion limo with the Make-a-Wish logo printed brightly across the side!
Out poured Rio, her sister Ivy and brothers Jacob and Ulysses, as well as her parents. They looked a bit startled, especially by the crowds, but were quickly calmed when we showed them that we had everything waiting, including a pass for myself to take them right through security. No lines! No waiting around. We zoomed through the airport like celebrities! After all, Rio is a celebrity!
At first, Rio was very shy and seemed frightened by me and all of the Southwest employees, but within 15 minutes, she was wiggling her loose tooth and grinning at me, and telling me how the Tooth Fairy had recently come to her house! She continued to tell me how much she enjoys going to Pappadeux and eating oysters…she's five!!! I knew the stars were aligned for Rio and me the second she told me her favorite candy was gummy bears. From that moment forward, we were best friends!
After we got through security and made our way to the gate, Rio's parents barely had enough time to grab her and her siblings yogurt parfaits from Paradise Bakery before the gate attendant called Rio's name over the loud speaker. We were allowed to board the plane before anyone else and Rio was invited up to the cockpit to sit with the captain (which startled her a little bit!) After she took a couple photos with the flight crew, we got her family settled in the front row of first class.
Rio and her family will be spending the next week enjoying a once in a lifetime fantasy-filled vacation to Walt Disney World and they will be staying at Give Kids the World Resort! I can't wait to hear how much fun they all have and see all of the pictures from their trip!
What a wonderful experience!!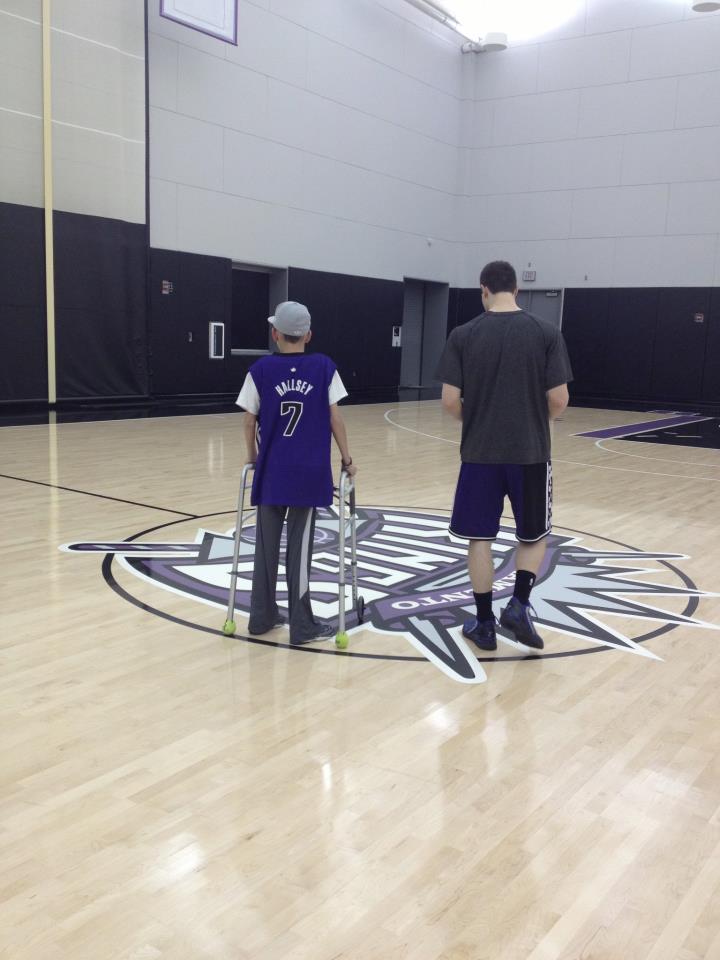 Tyler and Jimmer Freddette

Tyler and Ty Detmer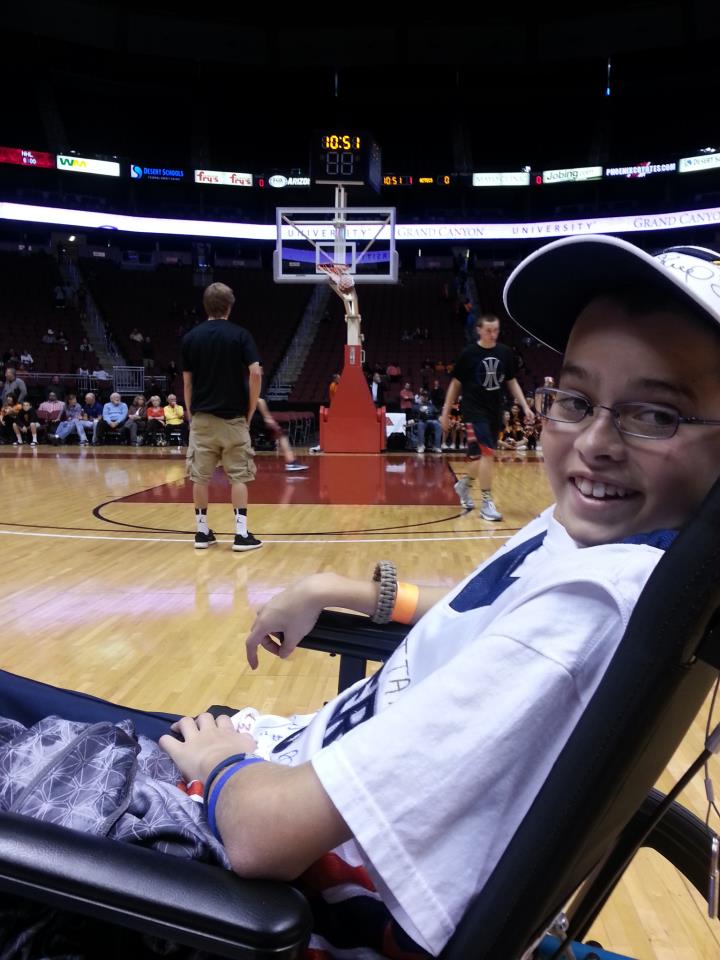 Tyler Hallsey

Rio is ready for her flight to Disneyworld
Christine Capuano
Technical Recruiter
ATR International, Inc.