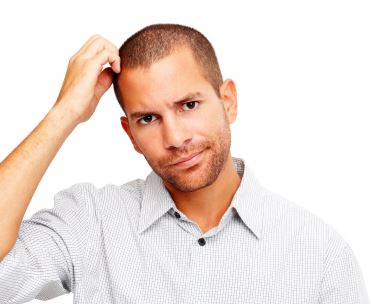 As an IT professional you know how quickly things can change. Innovation and new technology constantly drives the industry forward. Smart IT professionals know that they have to stay abreast of changes and developments both so they can bring the latest technology and best practices to their company and so they remain relevant and highly employable in their career.
Certifications are promoted as one way to accomplish this, but is it true? Is it worth it? And if it is, what should you get certified in?
A recent article in Computerworld, reprinted in CIO, highlights the results of a study by Foote Partners that analyzes what IT skills are or will be in demand and talks about the value of certifications as well. Another CIO article lists the top 10 skills that have increased in demand, and InformationWeek's Network Computing.com published 7 Super Certifications for IT Pros earlier this year (lists included at the end of this piece).
There's a lot of information here, so Staffing 360 asked Wendy Sun, ATR's VP of Recruiting, what we're seeing in the marketplace – whether these articles rang true to her.
"First, the certifications do help. I've seen many of our customers require or highly prefer certifications, especially PMP and CISSP; it does distinguish them from other candidates." However, Wendy cautioned that it's important to remember that a particular certification "isn't the only qualifier to be considered for a job. A combination of work experience and education is just as important as a certification. Companies often look for work experience with similar projects or similar type companies/industries."
In the Computerworld article, Foote Partners commented that "the value of certifications with employers [had] declined" in some ways. "Standards were loose, [which] raised doubts about the value of a certification. Improvements have been made, however, and certification in some of the more demanding areas, such as architecture, may [now] depend on successful examination by a peer review board, similar to the process a university might use for a student defending a thesis." Wendy agreed with this saying, "a certification alone doesn't prove your ability to do well in a job and companies may be wary of what the certification actually proves. So many companies still conduct extensive interviews to vet a candidate's knowledge and experience. But the right certification can help."
As far as the top IT Skills, Wendy agreed that "we've seen high demand for big data/Hadoop, Information Security professionals and Cloud professionals. Over the past year we've also seen a sizeable increase in demand for candidates with cloud/virtualization backgrounds as many of our clients are virtualizing their systems." So getting certified in these areas makes sense. She also told us that, "there has been a big push for mobile as everyone is moving their technology to be mobile ready. We've also seen a big demand for security professionals, especially after the Target, Home Depot and other breaches that occurred. We've heard some of our clients have large projects being approved for 2015 to improve security." So she concurs with the InformationWeek and CIO articles. "It's what we've been seeing."
As far as the certified and noncertified skills that Foote Partners lists as hot, Wendy said that many of those skills "haven't yet trickled down to us yet for the jobs we've seen from our clients." She did point out that "we have consistently seen demand for business performance management software and systems professionals, Scrum and Mobile" and also commented that "SAP tops the list 4 times with different products – many of the clients we work with don't have SAP implemented so that is why we don't see it in high demand but certainly SAP skills are in demand at the companies that do." Reinforcing the quick pace of change in technology though, she laughed and said "those that I'm not as familiar with may well be the skillsets we will see in demand in the near future!"
So, now you know and you can make a more informed choice. Understanding what employers are, or will be, looking for and making sure that you are ready with the skills and knowledge that they demand will help you achieve a more meaningful and financially rewarding IT career. It's an investment of your time and money to get certified. If your employer is offering to help – through reimbursement and/or being accommodating with your schedule, take advantage of that! But no matter what, it can really be worthwhile if you pay attention to what employers want and get certified in areas that are in demand.
Wendy's last piece of advice, "if, or when, you've got those skills, get in touch with me. ATR can help you find a great new position!"
Network Computing.com's 7 Super Certifications
1. PMI's Project Management Professional
2. VMware VCP-Cloud
3. The (ISC)2's Certified Information Systems Security Professional (CISSP)
4. Oracle Certified Professional Advanced PL/SQL Developer Certification
5. Cisco Certified Internetworking Expert — Routing and Switching
6. Microsoft Certified Solutions Developer
7. CompTIA Mobility
CIO's Top 10 Skills with Increased Demand
1. Puppet
2. Cybersecurity
3. Big Data
4. NoSQL
5. Salesforce
6. Hadoop
7. Jira
8. Cloud
9. Information Security
10. Python
Foote's Top 10 noncertified skills:
1. JavaFX
2. SAP BODI (Business Objects Data Integrator)
3. Business performance management (software/systems)
4. SAP GTS (Global Trade Services)
5. Predictive Analytics and Modeling
6. Oracle Exadata
7. Scrum
8. SAP FI – FSCM (Financial Supply Chain Management)
9. SAP MM (Materials Management)
10. Mobile operating systems
Foote's Top 10 certified skills:
1. SAS Certified Advanced Programmer
2. GIAC Certified Penetration Tester
3. InfoSys Security Management Professional (ISSMP/CISSP)
4. SAS Certified Base Programmer
5. HP Master ASE – Storage Solutions Architect V1
6. Microsoft Certified Solution Linux Professional Institute certification
7. CWNP/Certified Wireless Network Administrator
8. HP/Master ASE – Data Center and Cloud Architect V1
9. Oracle Certified Master, Java SE Developer
10. Developer: Applications Lifecycle Management
{{cta('84d18984-00db-47ac-bd52-197f4a96cbdb')}}