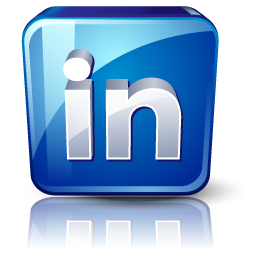 LinkedIn is a powerful tool for any professional. But for the IT professional, LinkedIn is unique. It can provide plenty of benefits but it can also cause a lot of headaches through the sheer volume of solicitations from unknown or unprofessional recruiters.
Certainly, an exciting job opportunity is something anyone would be interested in. But for the IT professional it is especially challenging to sort through the large volume of unwanted InMails. Sorting through InMails often turns into an exercise in mass deletion; throwing out the potentially good with the bad. So how can a manageable balance be reached?
Should I just block recruiters?
Not surprisingly, one of the main requests by IT professionals on LinkedIn is how to keep recruiters from contacting them. Most IT professionals are in high demand and LinkedIn is THE platform for recruiters. So can you simply block recruiters from contacting you and should you? The quick answer is "no" on both counts. Remember, LinkedIn makes money by selling access to its user base and many of those buying access are recruiters. If they allowed users to block their profiles, LinkedIn's revenue would surely suffer, so don't expect to be able to block all requests across the board. Also remember, recruiters can be your best friend at certain points in your career; you want the right ones to be able to find you.
So what can I do?
There are a few tips and tricks that can be deployed. They aren't 100% effective, but they will reduce unwanted traffic to your profile and increase traffic from people you want to hear from.
1. Intentionally misspell your title. Try "Software Enginer" or "Database Anlyst." You won't appear in the search results nearly as often, if at all. However, you will also have a typo in your profile, which doesn't look good. Make sure when you are ready to make a career move that you fix it!
2. Do your due diligence before connecting with a recruiter. Recruiters that are not connected with you can pay a hefty premium to gain access to your profile. This is a major revenue stream for LinkedIn. As a result, recruiters often request a connection as a cheaper way to gain access to you in general, not because they have an opportunity specifically for you. To weed out the good from the bad, decide which types of recruiters you want to be connected with and vet accordingly before connecting. Is it a firm that you know or does it have a good reputation? You can always unconnect if needed.
3. Go to the Communications section of the Privacy & Settings page for your profile. Click on "Select who can send you invitations." This will give you some options for limiting who can invite you to connect.
4. In the same section, click on "Select the types of messages you are willing to receive." Select "Introductions only." This option means that people can only contact you if they are recommended by one of your first degree connections.
Conclusion
The power of LinkedIn is best gained through understanding. Spend five or ten minutes setting up your LinkedIn profile properly. Think carefully and be thoughtful about the filters and restrictions you put in place. The goal is a balance between being overwhelmed and missing out. Then your LinkedIn profile can become something that truly aids your career instead of something that causes undue work and headaches.
{{cta('e684114d-7777-4811-9309-9bbcc5060553')}}