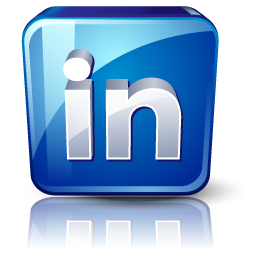 Photo
A nice, professional photograph is a must for your LinkedIn profile. Take into consideration your industry and profession and use a photo that fits. For example, are you a graphic artist? A picture that's a little more creative makes sense. Or are you an accounting professional? Something more conservative is probably the way to go. But a picture is a must. Having no picture results in a major hit to your credibility.
A Detailed Summary Section
The summary section is the place others first read about your experience and accomplishments. It's a great place to describe what you do and do it in your own voice. Also be sure to use all 2,000 characters. The summary section is often used by others to search for individuals with certain skills or knowledge. Take advantage of this and use all appropriate keywords for your industry.
The Summary section also allows you to upload or link to your work. This section is especially important for individuals that are in a profession such as marketing, web design, video production, etc. where an individual has completed work that demonstrates their capabilities.
Experience
The Experience section of your LinkedIn profile is basically your resume. Approach it as if your were writing a resume and applying for a job. Focus on providing information that a recruiter or employer would find intriguing. Include employment (current and past), education, and industry.
You will also see a section near the top of your profile in the right-hand column that allows you to add Honors & Awards, Test Scores, Courses, Patents, Certifications, and Volunteering and Causes. Complete these with whatever information you have. A recent LinkedIn survey found that 41% of recruiters viewed these sections and considered volunteer work as part of the decision process.
Recommendations
Simply put, the best way to get recommendations is to give them. People love to get recommendations and will most likely return the favor by recommending you. Be sure to only recommend those that you are truly able to comment intelligently about their skills and capabilities. Fake or made-up recommendations with the hope of getting a recommendation in return can damage your credibility and strain a relationship.
Confidentially Updating Your Profile
If you are updating your profile and want to keep the updates from being announced to your network, it is possible to turn off your activity broadcasts. Simply mouse over your picture at the top right hand corner of the screen. Click on Privacy & Settings in the drop down menu. Near the middle of the screen, under Privacy Controls, click on "Turn on/off your activity broadcasts" and uncheck the box. Click Save.
The next item under Privacy Controls is also useful, "Select who can see your activity feed." This option allows you to select who sees actions you've performed on LinkedIn.
Skills & Expertise
Similar to the Recommendations section, the key to being endorsed for certain skills is to endorse others. Simply go to a connections profile and you will see recommendation suggestions at the top. Click on whichever ones make sense for you.
The second part of the Skills & Expertise section allows you to select all of the things that you "know about." This section is a key one for recruiters. Be sure it is complete and accurate with everything you can think of.
What to Leave Out
You never want to be grouped in with everyone else or use terms that are overused. These are the top 10 overused words and terms on LinkedIn.
Proven track record
Team player
Fast-paced
Innovative
Motivated
Results-oriented
Dynamic
Problem solver
Entrepreneurial
Extensive experience
Conclusion
LinkedIn is THE social network for professionals. It has over 225 million users across 200 countries. In fact, it has become so ubiquitous in the business world that you are likely to be viewed in a negative light if you are NOT on it. But once you are on it, it is just as important to make sure your profile properly communicates who you are and what you do.
Looking for a new career opportunity? Search our current open positions.
{{cta('ab0dc8cb-634b-41f2-8208-52b5f768b457')}}