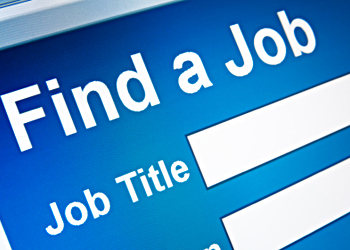 Your cover letter is often the first thing a potential employer will see. It's vital to make it count. Here are nine tips to help you write an effective yet simple cover letter.

1. Always include one. A cover letter allows you to add some personality to your resume and to demonstrate your approach to business.

2. The cover letter is not for telling the prospective employer how great you are. It's for giving them the highlights on how you will meet the company's needs and the value you will bring to the position.

3. First impressions are key. Do not start with a weak opening sentence.

Weak: Thank you for considering me for the marketing position you advertised on your website.

Strong: The marketing position you are looking to fill is a perfect fit for my experience and expertise, let me tell you why.

4. Pull the top 5 needs from the job posting and emphasize how your experience fits those needs.

Need: Experience with a variety of design softwares.

Experience: I have 10 years of experience designing electronic brochures, website graphics, sales material, and trade show graphics utilizing a variety of software including Adobe CS5 and QuarkXPress.

5. Incorporate testimonials about you.

Need: Able to excel in a fast paced environment.

Experience: I have been told that one of my strengths is the ability to stay calm and productive in a chaotic environment. In fact, one of my past managers stated, "The best way to describe Joe is that he is truly 'the eye of the storm'. While events and people are swirling out of control around him, Joe is able to maintain a calm and collected demeanor."

6. A cover letter should be short, concise, and to the point.

7. Each cover letter should be customized to the company and position. Be sure to do your research, find out as much as possible about the company, hiring manager, and industry. Then use that knowledge to write a cover letter that "speaks" to the manager.

8. No personal information. Do not include anything that is not related to the job itself. Employers don't care that you love to ski or that you have two Labrador Retrievers. All they want to know is how you will contribute to the success of the company.

9. End strong.

Don't write: I look forward to hearing from you.

Do write: Thank you for taking the time to read my cover letter and resume. I will follow up with you next Tuesday to schedule a time when we can meet and discuss my skills and how I can be a valuable asset to company ABC.
{{cta('ab0dc8cb-634b-41f2-8208-52b5f768b457')}}